Sustainable Harvesting
British Columbia is known around the world for clean, pristine waters and it is in these conditions that experienced divers individually select and handpick each sea cucumber. They are sent to the surface and immediately sliced, drained and stored for delivery to a dock and then on to a registered processing plant. At the dock the third party monitor weighs the product and deducts its total from the individual quota thus insuring no over fishing in any given area. At the processing plant the muscle is removed from the skin and vacuum packed and frozen while the skin is cooked and packed for shipment. Each step of the process is carefully monitored and controlled to insure that the highest regulatory standards are met.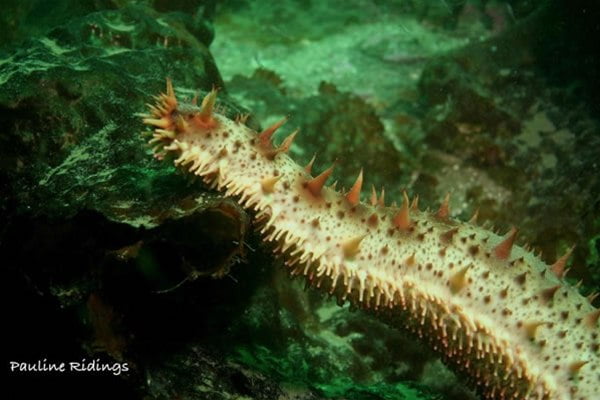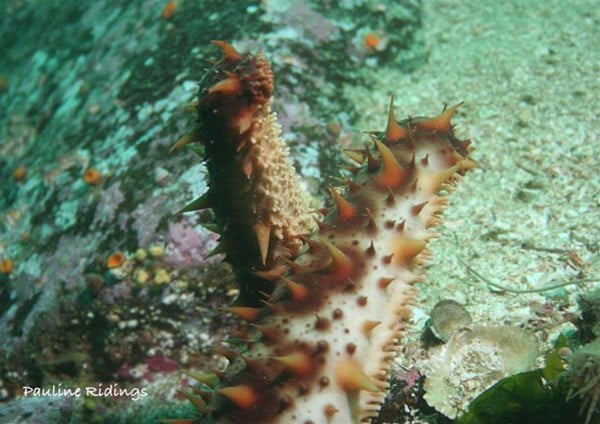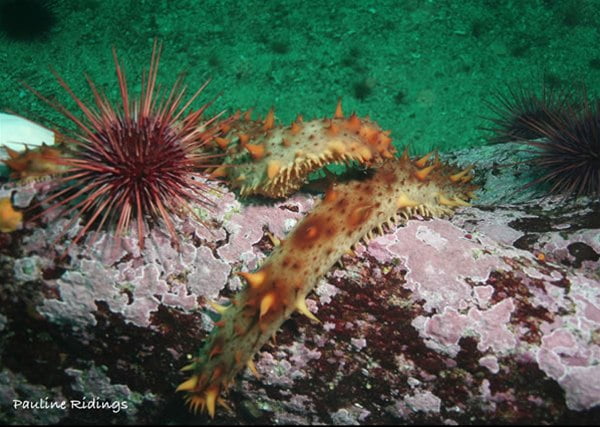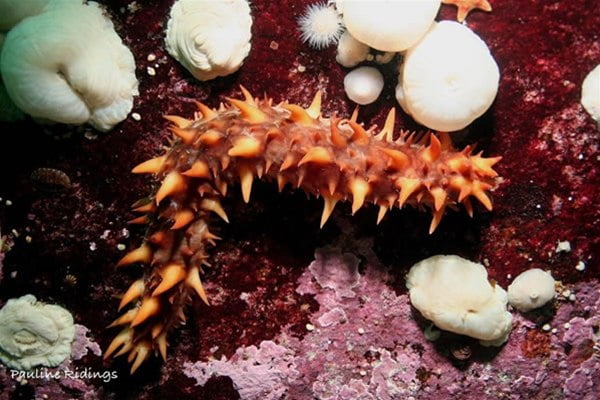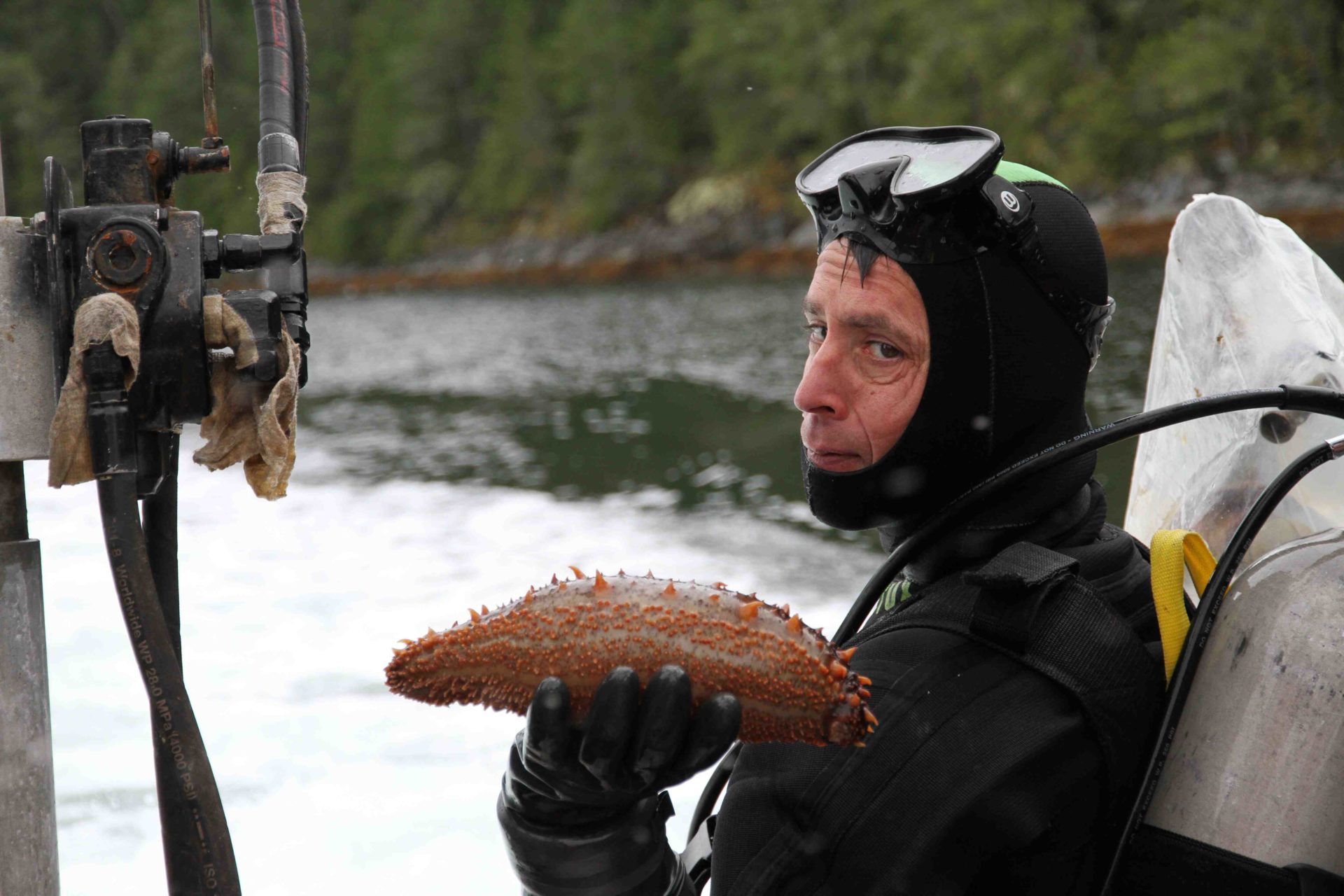 SEA CUCUMBER RESEARCH
PSCHA has been actively involved in research since 1997 collaborating with DFO and First Nations groups to better understand the biology and ecology of the sea cucumber. Many joint surveys and research projects are conducted throughout the coast each year to gather data related to the sea cucumber population size and structure. This research work ensures that the commercial harvest will always be sustainable and conservative.
See also:
DFO Reports – Sea Cucumber Biomass Estimations from Surveys
navigate heregoing here