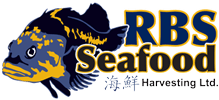 RBS Seafood Harvesting Ltd. are producers of local seafood from the pristine waters off the west coast of British Columbia, Canada.
It is important to us and our industry to practice sustainable fishing practices.
RBS Seafood Harvesting Ltd. have over 30 years experience in seafood harvesting off the coast of British Columbia, Canada.
Some of the harvesting methods used by the fisheries we are involved in include: dive (urchin, sea cucumber), trap (black cod, prawns), and troll (tuna, salmon).
RBS Seafood works closely with the department of fisheries in Canada acquiring scientific data for research of sustainability for the products we harvest. The efforts we put in today guarantee product for the future.
All our fishers are held personably accountable for the products they harvest on behalf of RBS Seafood. We have systems in place to guarantee traceability of all our products.